The SBCA is excited to welcome the following individuals who have been elected to serve on our Board of Directors. We appreciate these individuals commitment towards the SBCA and the satellite industry.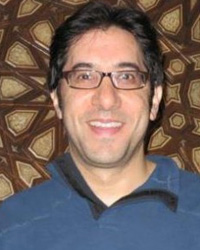 Jeffery Blum
Chairman
Jeffrey H. Blum is Senior Vice-President and Deputy General Counsel of DISH Network L.L.C., overseeing litigation and government affairs in Washington, DC. He has been with DISH, which has approximately 13.8 million TV subscribers, for over 10 years.

Before coming to DISH, Jeff was a partner at the Los Angeles firm of Davis Wright Tremaine, where his practice focused on copyright, First Amendment and anti-piracy litigation. At Davis Wright Tremaine, Jeff co-represented a class of songwriters and music publishers in the Grokster P2P file sharing case, which was decided by the United States Supreme Court in favor of Jeff's clients. The Grokster decision established a new basis for secondary copyright liability, called "inducement liability". Jeff was a part-time lecturer at the University of Southern California, Annenberg School of Journalism from 2003-2005, where he taught "Media Law". He currently serves as Chairman of the Satellite Broadcasting and Communications Association (SBCA) and Co-Chairman of hte Broadband Internet Technical Advisory Group (BITAG). Jeff also serves on the boards of the Computer & Communications Industry Association (CCIA) and BUILD Metro DC.

Jeff graduated summa cum laude and first in his class at Boston University School of Law, where he was a Note Editor of the Boston University Law Review. He received his undergraduate degree from McGill University, with a B.A. in History and Classics. After law school, he clerked for Chief Judge Joseph Tauro of the U.S. District Court of Massachusetts.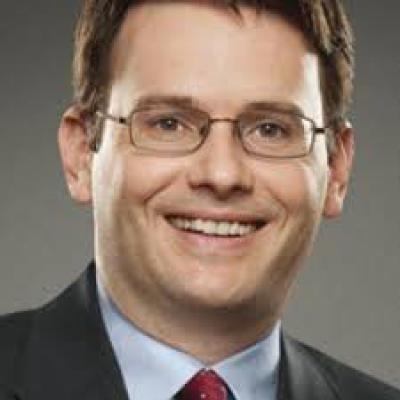 Andrew Reinsdorf
Vice Chairman
Andrew Reinsdorf is Senior Vice President for Government Affairs for DIRECTV. He oversees the day-to-day lobbying of the U.S. Senate and House of Representatives, as well as DIRECTV's advocacy in state capitols across the country. Prior to joining DIRECTV,
Mr. Reinsdorf held senior government affairs positions with the National Association of Broadcasters. During his tenure at NAB, he successfully lobbied on over a half-dozen major pieces of legislation that became law and favorably impacted the broadcast industry including the Bipartisan Campaign Reform Act, the Satellite Home Viewer Improvement Act, the Digital Millennium Copyright Act and the Balanced Budget Act of 1997.
He was a featured speaker on behalf of the association before numerous forums, conferences, and conventions.
Mr. Reinsdorf has a degree in politics from Ithaca College.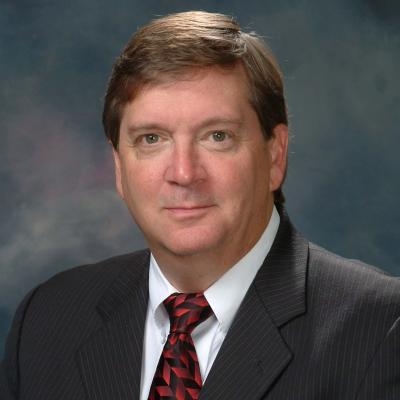 Ken Rodgers
Board Member
Ken Rodgers, President of Vericom Global Solutions, has acquired a wide range of experience over the last 30 years in satellite, wireless, broadcast, and broadband communications. Born in State College, Pennsylvania, Rodgers has always possessed an enterprising spirit and a fascination with telecommunications technology.
In addition to his work at Vericom, Rodgers has served as COO of Standard Communications and Lightwave Solutions, manufacturers of modulation and transcoding equipment and fiber optic transmission systems.
He has also held the position of President and CEO of Russia Broadband Communications, a telecommunications operator in Moscow.
Before this, Rodgers worked as Director of Broadband Engineering at Motorola, Director of Technical Operations at Commonwealth Communications, and Northeastern Regional Manager at Broadcast Television Systems.
Hossein Memarsadeghi
Board Member
Hossein Memarsadeghi is the vice president of Consumer Business Management for the North American Division at Hughes Network Systems, LLC (Hughes). In this capacity, he is responsible for ensuring the successful growth, operation, and P&L for HughesNet® broadband services, the largest satellite broadband network for consumers in the U.S. with over one million consumer and small business subscribers.
Mr. Memarsadeghi joined Hughes in 1993 as a college intern and has since held a variety of engineering, launch management, program management, service delivery, and business management positions throughout his 23-year career at Hughes. His main focus in recent years has been launching broadband satellite services for consumer markets.
Mr. Memarsadeghi holds a Bachelor of Science degree in Physics from the University of Maryland, a Master of Science degree in Computer Science from Johns Hopkins University, and a Master of Business Administration degree from the University of Maryland.
Bob Chastain
Board Member
CEO for PerfectVision Manufacturing, Inc. and Perfect 10 Distribution since 2006. Bob previously held the role of CEO of Apex Digital LLC an HSP for DIRECTV From 1997-2000 and President of Crystal Clear Satellite from 2001-2006, which was a DIRECTV sales agent.
Paul Fassbender
Board Member
Managing Director of Government Affairs, has worked with Asurion since 2012. Prior to working with Asurion, he was an Assistant Commissioner for Tennessee Department of Economic and Community Development as well as Chief Counsel to US Senator Bob Corker. He is a licensed attorney and currently resides with his wife and two children in Nashville, TN.
Matthew Friedman
Board Member
Mr. Friedman joined Northern Stamping Inc. in September, 1996. His father, Michael D. Friedman, was one of the original owners of NSI. Mr. Friedman assumed the role of President in October, 1997 and directs all aspects of the organization including sales, manufacturing, and finance.

Following the sale of NSI in August 2000, he ran the company as a division of Hilite International Inc., before reacquiring the company in July, 2009 through Bear Diversified LLC, NSI's current majority shareholder. Matthew also serves as General Counsel for the Company.
Mr. Friedman holds a B.S. in Economics from the University of Pennsylvania, Wharton School of Business in 1990, and a J.D. from the University of Southern California, Gould School of Law in 1993. He began his career as an associate with Kahn, Yanowitz & Arnson Co., LPA., a Cleveland based law firm. He specialized in the areas of corporate law and business litigation.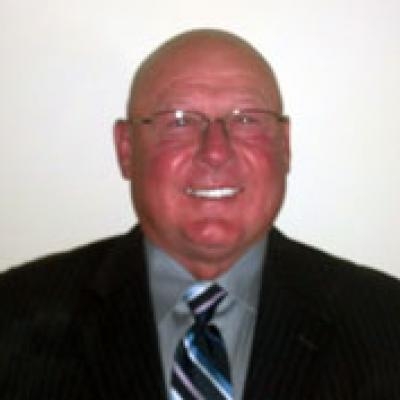 Robert Byrd
Board Member
Robert Byrd is the CEO/Founder of Galaxy 1 Marketing Inc., a commercial/residential satellite installation company covering 10 states. Galaxy 1, one of Dish Network's largest installation contractors.
Mr. Byrd started his satellite/telecommunications career in the US Army Air Defense Command as a satellite/radar technician serving for over 20 years. Retiring in December of 1987. From 1988 to 1993 sold, installed and serviced C-Band Systems. He became active with Primestar in 1993, DIRECTV in 1994 and Dish Network in 1996.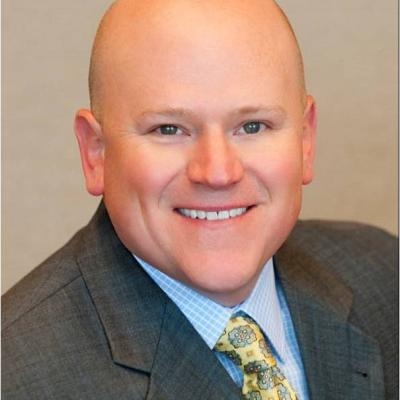 Zach McGuire
Board Member
Zach McGuire is the president of MasTec Advanced Technologies. McGuire started his career in the Telecommunications industry with TCI in 1992 as a cable TV installer while finishing his last two years of college. His work as an installer was part of a manager trainee program that TCI established to train future cable system operators. McGuire spent 10 years in various roles and was part of the Digital Cable and High Speed Internet rollouts.
Upon leaving TCI he was the Director of High Speed Data operation responsible for market operations. In 2001 McGuire joined Viasource Communications as Vice President of Operations in charge of the DIRECTV business. Viasource was purchased by 180 Connect shortly thereafter and changed the name of the DIRECTV operating arm to Ironwood Communications.
In 2003 he was named the President of Ironwood. In 2007 Zach joined MasTec Advanced Technologies as the Group President.
Sonya Pennel
Board Member
Sonya Pennel and her husband, Dean, are partners in the satellite company they founded together in 1995, Dean's Satellite Service. Dean's Satellite Service is an exclusive DIRECTV retailer, Exede retailer and Monitronics dealer for security systems. They perform all installations on their own sales. Their installation teams cover the entire state of Wisconsin. They own and operate showrooms in three small towns in Wisconsin.
Sonya's husband handles the installation teams while she handles the sales, marketing and backend operations. Together they know every facet of the business. Their struggles are greatest in the marketing of their business and employee retention/finding skilled labor. Keeping up with the times through traditional marketing has been difficult so they continue to be open to new ways of attracting and retaining customers.
They are active members of their local chambers and Sonya also sat three years on their local hospital foundation board. They also love to help out with donations and special promotions for the local Boys and Girls Club as well as the Monroe County Animal Shelter and Food Pantry.