Supporting the Consumer
Satellite Industry
The Satellite Broadcasting and Communications Association (SBCA) is committed to creating programs to promote growth and sustainability of our member companies through member benefits and training. SBCA also provides industry advocacy for consumer access to the best in satellite delivered services and assurance of its availability at a fair price.
Reauthorize and Revitalize the Satellite Home Viewer Act
More than 870,000 satellite subscribers, many in the most rural areas of the country, receive at least one distant network signal from DIRECTV or DISH. In many cases, only the Satellite Act permits them to receive network television at all.

Click here to learn more
Certification
SBCA offers Residential and Commercial certification necessary to be successful in the Consumer Satellite Industry. View our full line-up of offerings or Renew your current certification.

Learn more here >>
Advocacy
Equal competition in the multi-channel digital industry and high speed satellite internet market is important to us. How can it effect business owners and techs as well as your customers?

Learn more here >>
For Consumers
Communities are stronger with satellite. It's been our mission to help consumers understand their options and what rights that they have when it comes to satellite television and broadband.

Learn more here >>
Become a Member of the SBCA
As a member of the only trade association dedicated to the growth of the Consumer Satellite Industry, you'll have access to specialized training courses, benefit from consumer advocacy programs, stay up to date on various issues and help to grow the satellite industry here in the United States. Sign up today!
Retailers
Our large and small retail members are often the customer's first experience with satellite service
Local installers
Our local installers help to deliver the product that we've created into the homes of our satellite customers
Service providers
Our service providers work extremely hard to provide the best quality product for satellite customers
Customer service
Our customer service reps ensure that customers' questions are answered and problems solved

Industry News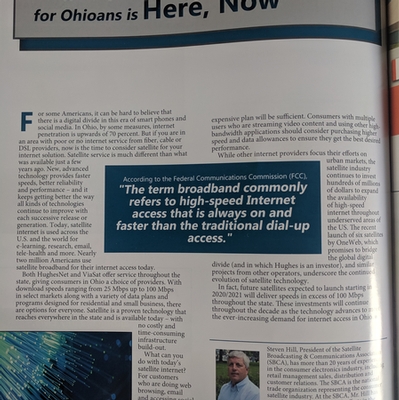 ---

The Satellite CARES program assists communities affected by large scale natural disasters like flooding, wildfires, hurricanes, and tornadoes

Learn more >>